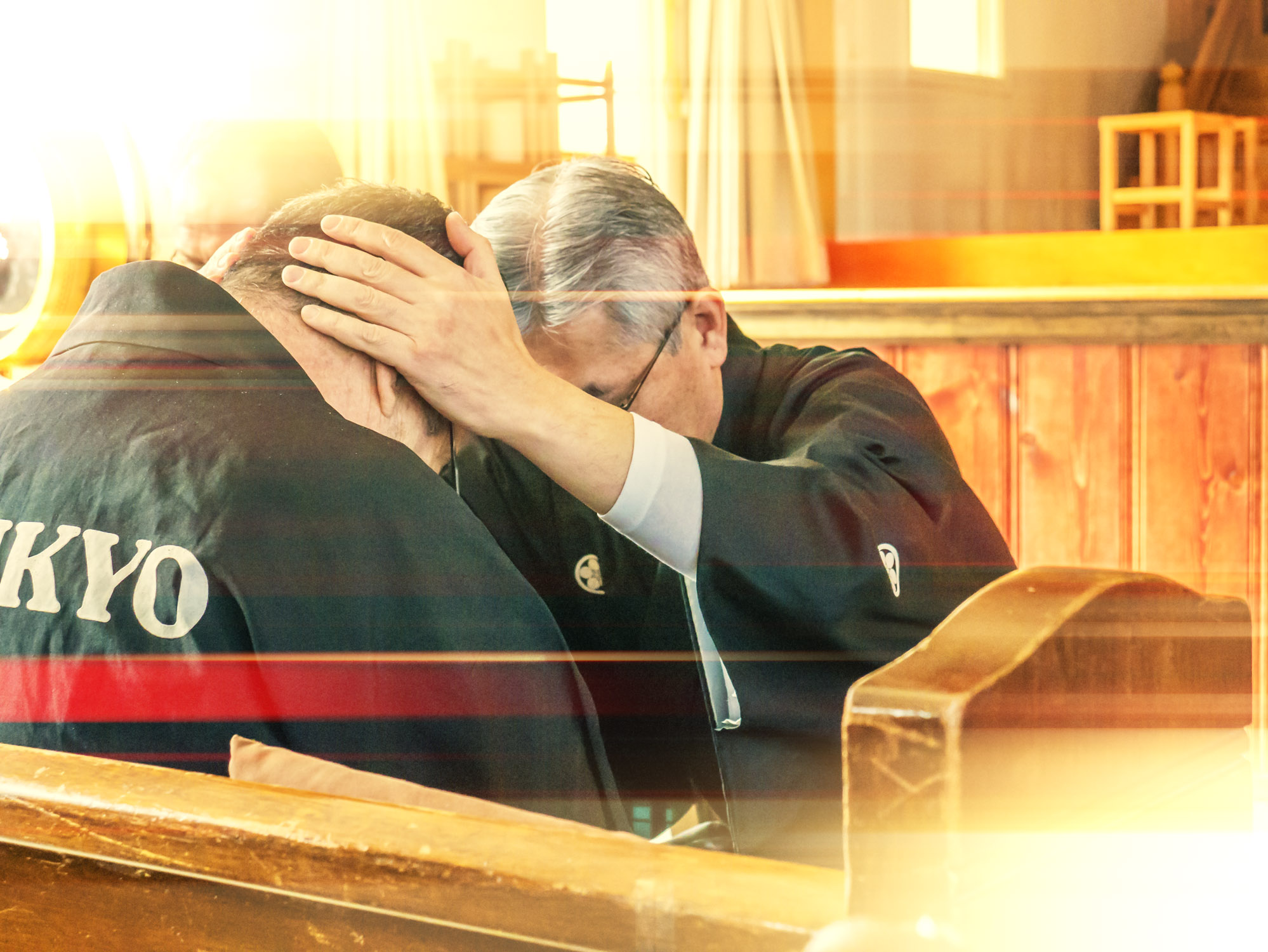 BY SAVING OTHERS, YOU WILL BE SAVED
In Tenrikyo, we believe: By saving others, you will be saved.
Bestowed by Oyasama, the Sazuke is a one-on-one prayer to help heal anyone of their physical or mental illness. Millions of people throughout the world have been granted tremendous miracles after being administered the Sazuke. Let us pray for you.
Come to us:
Sazuke sessions are held immediately after Monthly Service at Tenrikyo Mission Headquarters or you can drop by anytime to receive a prayer.
We'll go to you:
Sometimes it is hard to get to us, especially if you are not feeling well. We would be happy to go to you.
Send Email to request a prayer visit by a designated Tenrikyo minister or Yoboku. You can also post a prayer on our prayer wall.
Our bodies are "A Thing Lent" by God the Parent and "A Thing Borrowed" by us. Through our bodies, God the Parent guides us toward the right paths through joyousness. So, in this way, an illness in our body is not a punishment from God, but in fact, a blessing or miracle that has yet to spring forth.