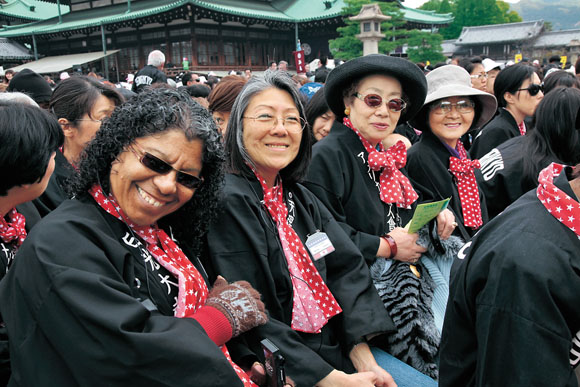 FOUNDATION FOR THE JOYOUS LIFE
The goal of the activities carried out by Tenrikyo Women's Association of America is for each individual to become a foundation for the Joyous Life by following the Divine Model of Oyasama.
In recent years, our everyday life has become convenient beyond our dreams. The status and role of women have also changed considerably. However, there are many who are stressed due to relationships at home, at work and other circumstances. We are taught that our happiness lies solely on how we use our minds.
The Women's Association of America seeks to assist in nurturing the use of mind that enables us to find joy and gratitude in our daily lives and help one another with respect. All women who are 15 and over are welcome to our activities.
Our monthly meeting takes place at the Mission Headquarters, at 2:00 PM on the Saturday before the monthly service (third Sunday of each month).
Depending on the month, we may hold a study session, have a discussion or engage in hinokishin. Furthermore, the Tenrikyo Women's Association of America Convention is held every year in May on the day before the 3rd Sunday Service.
There is also the "Young Women Group" for those who are 15 to 25 years of age.